The Dr. Naomi Miller Scholarship Fund
About the Fund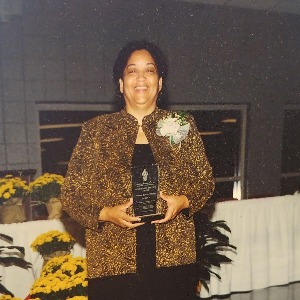 The NC Rural Center's flagship leadership program, the Rural Economic Development Institute (REDI), has trained nearly 1,400 rural leaders across North Carolina. REDI offers participants collaborative leadership skills and rural development strategies to help them return home and make a meaningful impact in their communities. In addition, graduates of the program become part of a larger alumni network of leaders. Each year, REDI welcomes local, state, and federal government staff, nonprofit and faith-based leaders, business owners, elected officials, economic development professionals, and other community-minded people for nine days of intensive rural community economic development training.
We rely on scholarships to support our rural leaders and make the training affordable to all. Last year, 72% of our REDI participants from across 15 counties received a full or partial scholarship. Almost half of our 2021 participants were people of color and more than half were women. This year, we hope to increase our class size and the amount of scholarships available. The Dr. Naomi Miller Scholarship Fund will make this possible!
With an initial $25,000 investment, the Dr. Naomi Miller Scholarship Fund will allow the NC Rural Center to provide scholarships to rural leaders for years to come. The scholarships will be given to leaders living in rural counties with the greatest need. NC Rural Center President Patrick Woodie has generously contributed $1,000 to kickstart this fund and the NC Rural Center will match the first $5,000 in donations. Make a donation today to become a part of this special fund that will provide scholarships to future generations of leaders!
About Dr. Naomi "Pinky" Miller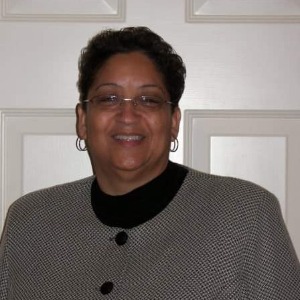 A resident of rural Bladen County, Dr. Naomi "Pinky" Miller was a 1994 graduate of the NC Rural Center's  Rural Economic Development Institute (REDI) and a true champion for rural North Carolina. She was the first director of Bladen Community College (BCC) in East Arcadia, served on the East Arcadia Volunteer Fire Department, and was the founder and Executive Director of a youth initiative called Project Reach, Inc. Randolph Keaton, Executive Director for Men and Women United for Youth & Families CDC, and REDI graduate, shared, "Pinky believed in rural leaders working together. When Pinky learned something new, she wanted to share it with everyone. That is true leadership."
Pinky received numerous awards and recognitions in her career and was a cherished wife, mother and grandmother. Her sister, Vicky Brownmoffett, fondly remembers Pinky's dedication to her church and her beautiful piano playing during service. "Pinky was a mentor for all of us in our family. She is who we went to for advice and was a pillar in the community," Vicky said. "Her greatest joy was going back to school to receive her high school diploma and eventually her doctorate. She encouraged everyone to pursue education by starting Project Reach to support local students." Pinky's niece, Teresa Cooper, was also inspired by her aunt's love for education. Teresa shared, "Aunt Pinky was the fun aunt but at the same time she pushed education, supported her community, and helped others."
Pinky made an impact on everyone she met. LaVonia D. Lewis of Pender County, a 2021 REDI graduate and Grant Writer & Special Projects Coordinator for Men and Women United for Youth & Families CDC, first met Pinky in 1999 when she was referred to BCC classes. She shared, "Dr. Miller helped me get a job at the community college as an office assistant for her. One night after class, I was having car trouble and she and her husband let me take one of their cars home and keep it overnight. That was the kind of person she was. With her as a reference, I became the Town Clerk for East Arcadia. She encouraged me to pursue my education and my passions."
Dr. Miller continued serving her community until her passing in 2016. She believed in investing in rural leaders through education. Her friends and family have expressed how excited Pinky would be to support adult learners as they further their education at the Rural Economic Development Institute (REDI). Through this fund, her legacy and dedication to supporting others will live on!